In honor of the Angels being the first team in '08 to clinch their division, I figured I would take a minute to share with you all the reason why. See below Exhibits A-M to discover how my presence on the field with the Angels aided in their path to October.
Exhibit A: The Field
As you can see from my phenomenal camera skills, I have arrived at Angels Stadium. Much like the Angels have arrived at their playoff berth. This is wonderful proof.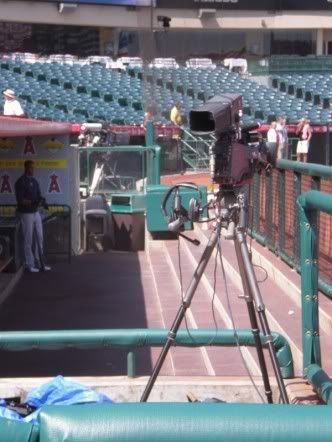 Exhibit B: The Visitor's Dugout
Baseball lives to make me insane and also to dash all my hopes and dreams. I came to Anaheim to watch the Twins kick some ass. The Angels, living up to the Stars Prophecy, defeated them and dashed my hopes. Much like they did not care what I wanted and won the division title anyway.
Exhibit C: Justin Speier
I found Justin to be highly amusing. This makes him a suspect (in this crime I have created that makes no sense to me nor to you, dear readers.)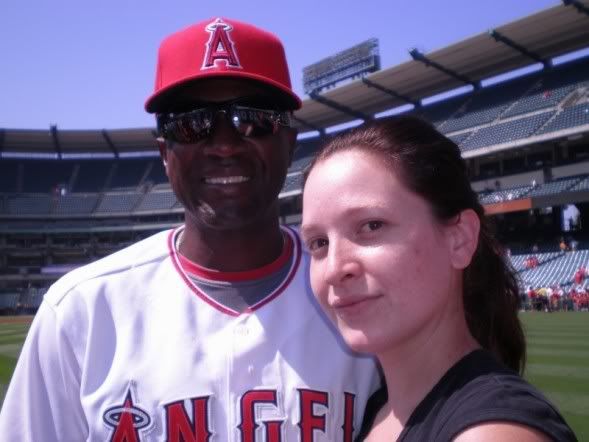 Exhibit D: Alfredo Griffin
While Alfredo is not a suspect (really, how did this turn into a crime?), he is certainly an accomplice.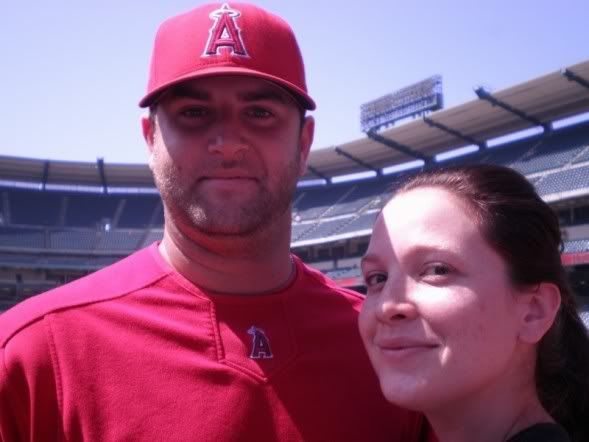 Exhibit E: Mike Napoli
The catcher in the very game that clinched the Angels the division. You can see in his face that he wants to up his stats so as to never have to stand next to me again, thus why he decided to bring it.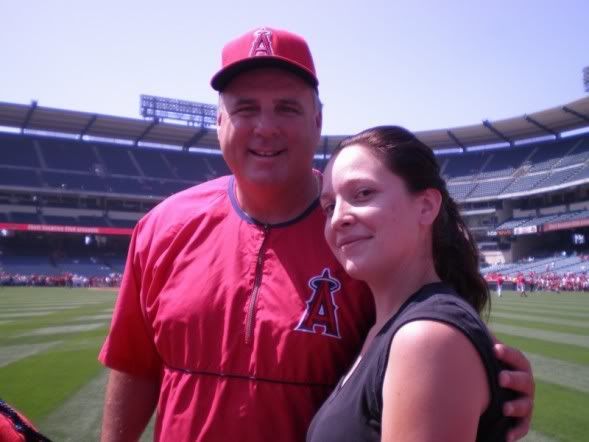 Exhibit F: Mike Scioscia
Perhaps the most damning piece of evidence as to why my jinx ass is responsible. I would like to provide a quote from my beloved Eisen to sum up this situation, "This is downright unacceptable. One month short of exactly 20 years to the day Mike Scioscia slammed the door on Dwight Gooden's greatness, single-handidly undoing a 3-1 game lead in the '88 NLCS, and here you are serving up your rally monkeys to him and enducing his first smile since that very same moment." Indeed, Eisen. Indeed.
Exhibit G: The Warning Tracks
I have been warned.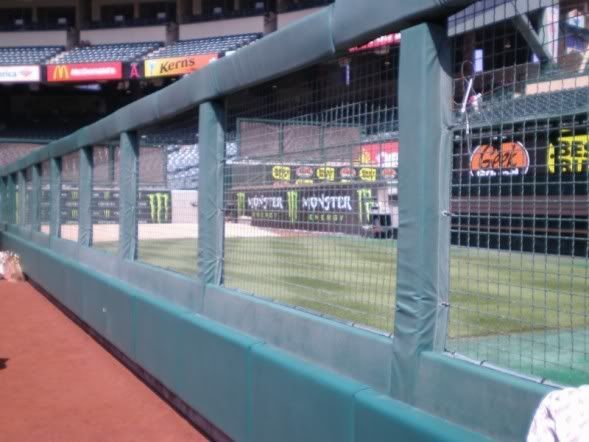 Exhibit H: The Bullpen
Where Stars goes, the bullpen creates a problem.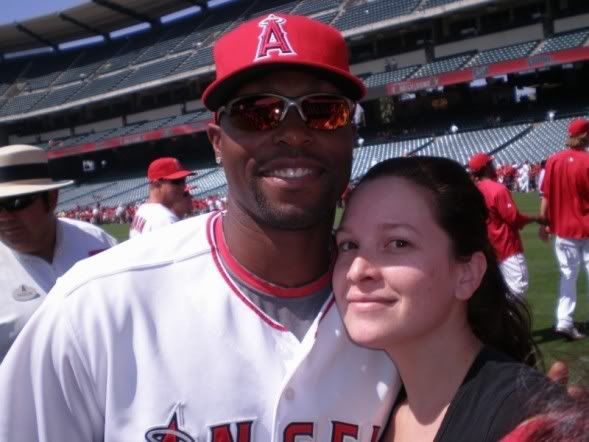 Exhibit I: Torii Hunter
Torii is one of the fiercest Angels out there. And I am one of the fiercest people on Earth. Combined, it could only have been deadly.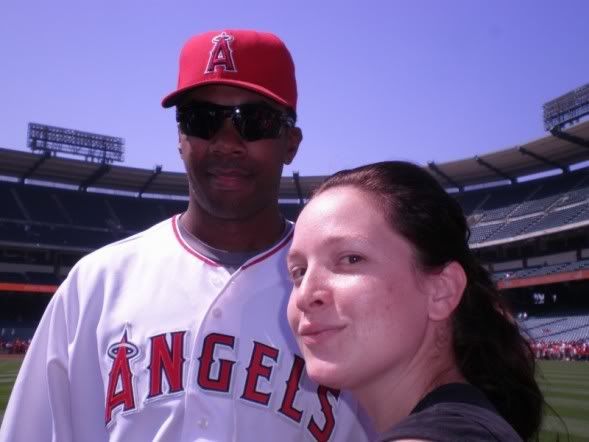 Exhibit J: Garret Anderson
A phenomenal left fielder who had 2 hits in the deciding game. I don't know how to take credit for that, but I am open to suggestions.
Exhibit K: The Sunglasses
Stars is a sucker for wonderful sunglasses. She must have subconsciously inspired this gentlemen.
Exhibit L: Mark Teixeira
Both Mark and I were late additions to the Angels field. I think we all know how mine and Mark's presence aided the team.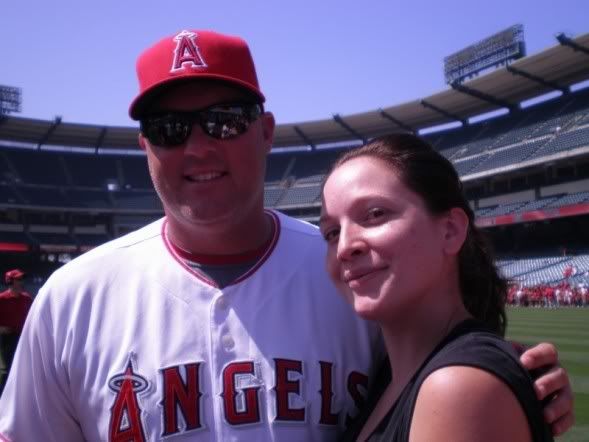 Exhibit M: I forget who this guy is
If that isn't proof, what is?
Ladies and gentlemen of the jury, I think I have proven my case beyond a shadow of a doubt. Angels, you're welcome. Best of luck in October!